Than Samay Heritage/Intermediate Lao Textbook Samples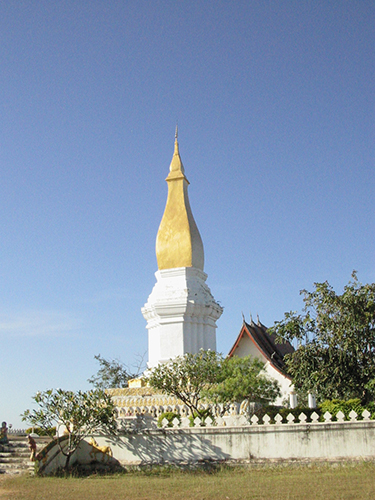 Than Samay, by presenting you will multiple inputs (texts in Lao, explanations in English, audio recordings, videos) on various aspects of modern Lao life and history, will bring you to a level where you're able to discuss, read and write about topics essential to functioning in modern Laos: religion, the language of public information, history, and literature.
Of course, a major tool you'll need is literacy in Lao, so that's what begins the book. Since you're an adult, however, we won't focus on material from Lao children's books (though there is a bit of that, too!), but rather on authentic texts created for and by adult native speakers which deal with the above adult topics.
By looking over the samples linked to below, you can get a clearer idea of the instructional approach taken in Than Samay. Note that audio files, PDFs and videos will open in separate browser windows.
Textbook Table of Contents and Introduction
Chapter One Excerpt: Introduction to the Lao Consonants
Chapter Three Excerpt: A Lao News Article
Chapter Four Excerpt: Several Versions of an Historical Myth
Chapter Seven Excerpt: Discussing Modern Lao Literature
Pay with a credit card, debit card, or Paypal by clicking the button below:
Return to the main Heritage Textbook index